Saturation, analog vibe, mix glue – these are hot topics in digital audio.
They each suggest that there's something missing from your Logic mixes. Something that would gel your tracks together, oozing warmth and musical vibe.
These words can be so vague that you can feel like you're chasing after a mirage in the desert!
Are your mixes really doomed if you don't spend hundreds of dollars on plugins?
Hardly!
Logic has always had tools for gluing your mixes together. And with the 10.4 update, the tool kit has grown that much more.
By throwing some of Logic's native plugins on your Output, Busses or Tracks – you can add all sorts of vibe to your mixes.
But What is Saturation?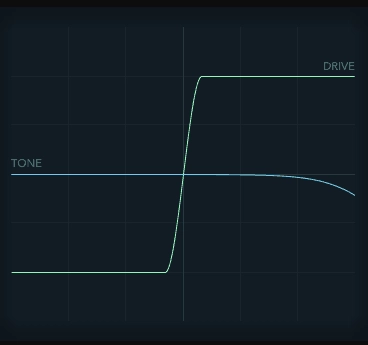 Saturation is a bit of a hazy term. What the heck is it anyways?
Saturation = Distortion.
It's that easy. But Distortion often conjures up images of rock guitars and blown out speakers. When we think distortion, aggression comes to mind.
Saturation is the other end of the distortion spectrum. It's subtle. It helps our tracks bloom in a way they didn't before.
And when you spread it strategically throughout your mix, you can give your mixes life and vibe.
So What's Mix Glue?
Mix Glue takes the idea of Saturation and applies it to your whole mix. You can use Saturation to "glue" your mixes together in a pleasing way.
Ever work on a mix, and no matter what you do, you can't get the mix to play well together?
It can be super frustrating! The drums feel disjointed, you can't find the pocket for the vocals – you just can't seem to lock the mix in.
Mix Glue might just be the thing you need for your mixes.
By taking the idea of saturation and applying it to your Stereo Output, you can:
Tighten the dynamics
Add warmth and vibe
Quickly gel your tracks together
So…What Do I Need to Glue My Mixes Together?
There are so many options now for Saturation and Mix Glue in Logic, it's like a tonal buffet!
Before 10.4 we had a bunch of good options to choose from. And after 10.4, there's really no reason to feel stuck.
Amidst all the options, there are 4 specifically worth examining:
Vintage EQ Collection
Compressor
Tape Delay
Phat FX
Vintage EQ Collection
Not only did we receive 3 new awesome EQs, we received 3 new awesome EQs that emulate coveted analog gear.
And true to the nature of analog hardware, these 3 EQs can saturate much like the gear they emulate.
But how does an EQ saturate?
Analog gear has a ceiling much like a distortion pedal. As you drive an instrument's level into the EQ, at some point it's going to hit the ceiling.
And when it hits the ceiling, the EQ will begin to squash the mix's sound.
Squash is where harmonics are born. Driving your mix into a Vintage EQ can produce some lovely saturation.
The Vintage EQs come with a handy way of driving saturation, and that's with the Drive knob:
Throw a Vintage EQ on your Stereo Output, and hear how it can adjust your mix's tone and vibe. Even when you don't use any EQ at all!
You don't have to Drive your mix too hard either to reap the benefits. Subtle touches can go a long way.
Compressor
Much like the Vintage EQs, Logic also gives you 6 Compressor emulations.
That's 6 options for compression and vibe.
While the Vintage EQs calls it Drive, the Logic Compressor calls it's own flavor of saturation Distortion:
Throw the Compressor on your Stereo Output and set the following:
Threshold: 0 dB
Ratio: 1.0:1
Distortion: Soft
You're not necessarily looking to compress right now. Instead you want to hear just the tone of the compressor.
Immediately the Compressor can tighten up your mix. Plus it adds a bloom that sounds too nice to remove.
If you want to fine-tune the way the Compressor saturates, try adjusting the Make-Up Gain. This sets how hard your mix drives into the Compressor's ceiling.
As you bring the Make-Up Gain up or down, make sure to adjust the Output Gain to compensate. You don't want to be tricked by the boost or drop in volume!
Tape Delay
Everyone and their studio cat seems to go nuts over the sound of tape, don't they?
Even though tape was a totally flawed system for managing music long-term, people are nuts for it.
There's been a long-standing Logic Ninja secret for getting that tape sound. And it all lies in the Tape Delay.
When you turn off any sense of delay in the plugin, it actually saturates much like tape!
When you place Tape Delay on your Stereo Output, set the following:
Feedback: 0%
Tempo Sync: Off
Delay time: 0.0 ms
Dry: Off
Wet: 100%
Now hit play, and take note how your mix suddenly has a warmer tone than it once did.
And if you drive the Clip Threshold into the negatives, you can drive even more into the tape emulation.
Have an instrument that's way too brittle and aggressive in the high end? Use Tape Delay with these settings to take that edge off 🙂
Phat FX
The new Phat FX is incredible for fattening up tracks, busses, or full mixes. Even if you use Phat FX for only the Distortion block, you are only doing yourself a favor.
For a full mix, I wouldn't use all 3 distortion modes. Instead, turn 2 of the knobs down to 0.0%. And set one of the knobs to Soft Saturation.
Now slowly turn the Soft Saturation up on your Stereo Output. And take note of the beautiful bloom that occurs on your mix.
You can even try flipping through the Distortion modes to see what the others might bring.
Conclusion
Your options for Mix Glue and Saturation can almost feel limitless. And it should!
Between the:
Vintage EQ Collection
Compressor
Tape Delay
Phat FX
All the vibe and warmth you need should be covered. And that's not including Logic's entire line of Distortion plugins.
Of course you're more than welcome to use all those options on your Stereo Ouput. But I suggest starting with just one or two for now 😉